Development of the knitting machine
SSCM (single stitch control machine)
A revolutionary knitting machine that allows you to adjust the knit of each stitch.
Until now, knitting machines could not change the size of the stitches until one round, and could only adjust the stitches in stages. The SSCM (Single Stitch Control Machine) developed by Okamoto corporation allows the size of each stitch to be changed freely. This function makes it possible to realize various compression designs and detailed patterns.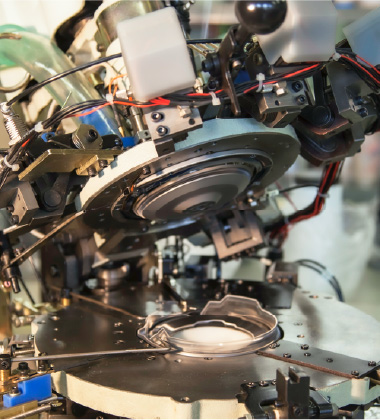 Multi-pile knitting machine
Any adjustable versatile knitting machine the height of the pile
Multi-pile (multi-step high/low pile) is a machine that can put (1) high pile, (2) low pile, and (3) no pile in any position in one fabric.
Since the height of the pile can be changed arbitrarily, the fabric can have design, cushioning, and air permeability.
Design pile and mesh are combined to create ventilation lines with an uneven structure to ensure air flow. This promotes the ventilation effect of walking and reduces dampness. In addition, pile knitting of the appropriate height for foot movement is placed on the bottom of the foot, and the moderate thickness without waste provides comfortable support for the feet during exercise.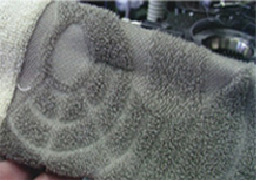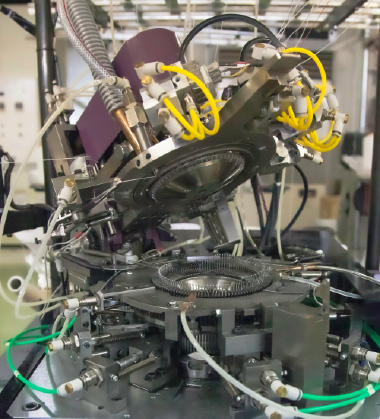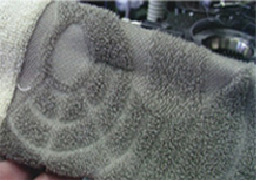 SOCKS SUPPLEMENT Development Story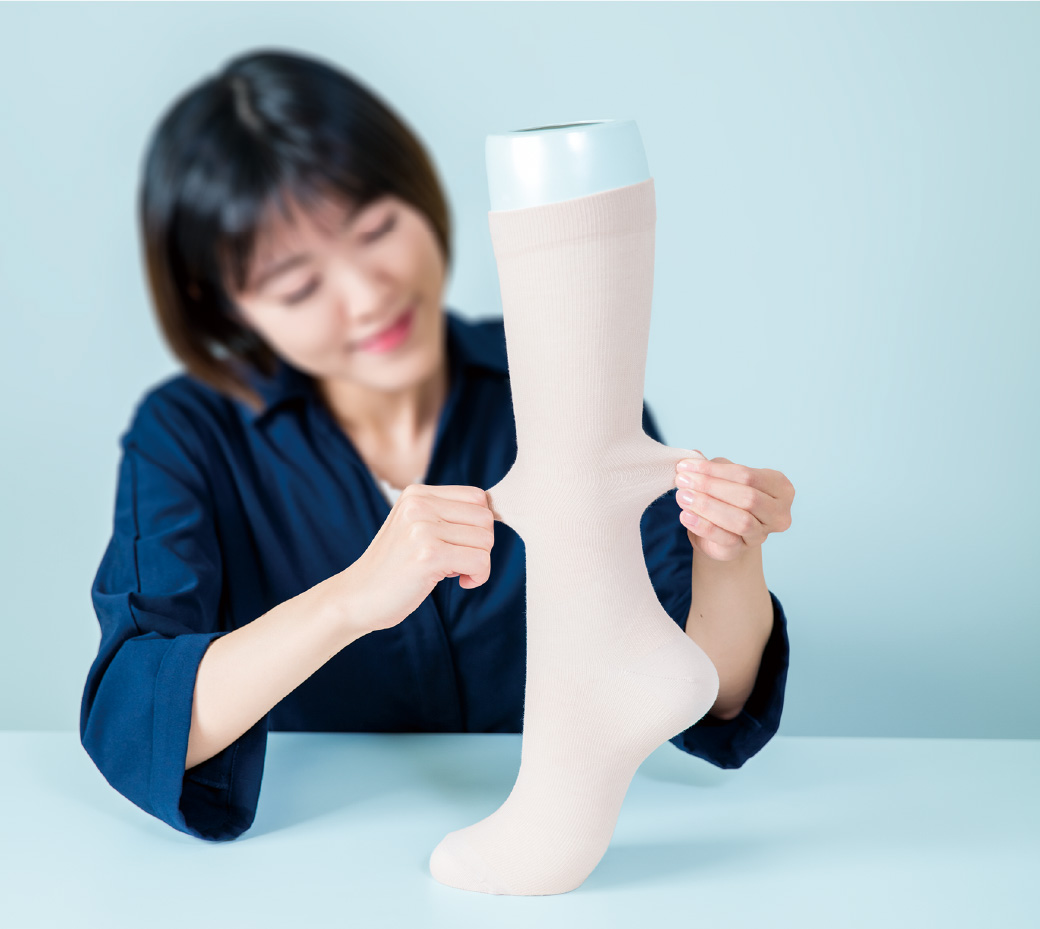 Leveraging our knowledge and expertise in the manufacture of general medical equipment
Supporting daily health and beauty starting with the feet
A sock series to support women's beauty and health, SOCKS SUPPLEMENT first went on sale in 2015 as a functional legwear brand to address foot-based problems based on the concept "A small surprise from your feet."
The impetus for developing this product was the large number of women experiencing a myriad of troubles with their feet, such as swelling, chills and fatigue, as indicated by the results of a survey conducted on those troubles. Based on our desire to address those troubles close up and resolve them as much as possible through socks, while leveraging the knowledge and expertise we have developed in the manufacture of general medical equipment, we got to work on creating a series of socks that factored in wellness for the body that starts with the feet.
The first area we focused on was the calf, which is also considered to be the "second heart." In order to support the calf's functions and improve its blood flow, our R&D department developed a specialized knitting machine that enabled the size of each individual stich to be freely adjusted. Using this machine, Okamoto created "Spiral Compression,※" a patented, spiral-shaped fabric that tightens around the foot's arch, ankle and calf in an exquisitely-balanced fashion.
With our SOCKS SUPPLEMENT brand of functional legwear, we achieved our desire to help create a healthy and beautiful mind and body through conditioning the feet in the course of day-to-day life. We went on to offer these items that supply care to the entire leg, from the toes to the calf, as an extensive product series.
※ Patent No. 5721972