Okamoto efforts
In Okamoto Corporation
We are working on activities as based on a corporate citizen of The Okamoto Philosophy of "Continue to contribute to society through business Work towards the prosperity of the business and the happiness of Okamoto employees."
Achieving harmony with society, both impressed, while growth, we aim to better future than the rich social and.
Donations of socks
InOkamoto Corporation has been co-sponsored the socks from 2012 to the UNICEF charity bazaar. Through the proceeds Japan Committee for UNICEF of the bazaar, have been help in various support activities to ensure the healthy growth of children in more than 150 countries and regions.
In addition, from 2015, such as social welfare, through the domestic various organizations, it has implemented a donation of socks. Children and orphanages and mother-to-child facility, takes advantage of childhood cancer and incurable patient's family.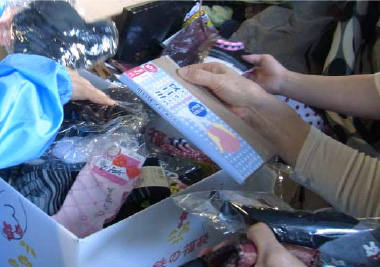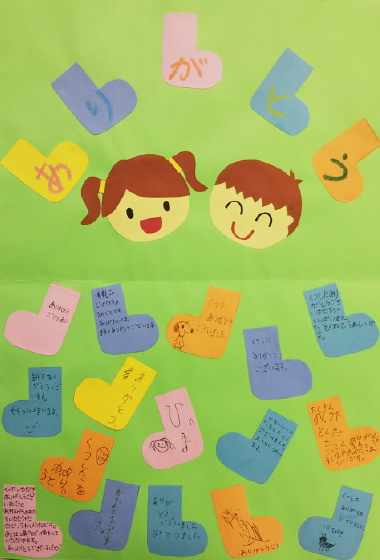 Implementation of the factory tours
InOkamoto Corporation from the thought of want to deepen the knowledge about the socks, which is also the local industry of Koryo-cho, we carry out ⾒学 of sock manufacturing plant to target the local elementary school. At the factory that actually manufacture the goods sold, along with the get ⾒ the stroke until it is socks, by knowing the contents of the work involved in there, I would like to create opportunities with an interest in local industry .