Feet of research
Physiological foot research (heat and perspiration)
It is known that there are two types of sweating in the feet.
Psychological perspiration
This is sweating caused by tension and other factors. It occurs only on the soles of the feet and palms of the hands and is not related to the ambient temperature.
Thermal perspiration
This is what is called perspiration in hot weather.By using a microscope and direct observation, we are able to clarify the differences in perspiration phenomena in different parts of the foot.
Perspiration phenomena observation

Measurement of the number of sweat pores

Measurement of the number of active sweat glands
Morphologic research
We measure the shape of feet for each age and gender and use this information to develop socks.
In the future, we will also enhance the foot measurements for seniors to accommodate the growing proportion of the elderly population.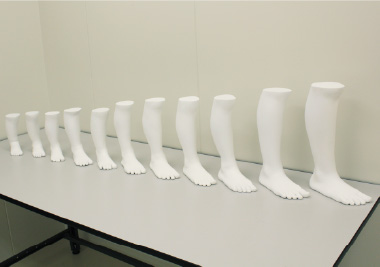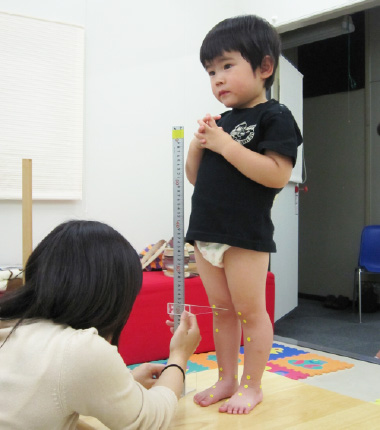 Evaluation Measurement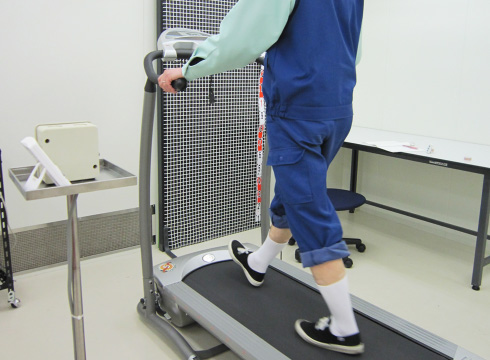 Measurement of the environment inside shoes and socks during exercise
We actually wear the socks and measure and evaluate the changes in temperature and humidity inside the shoes and socks while walking.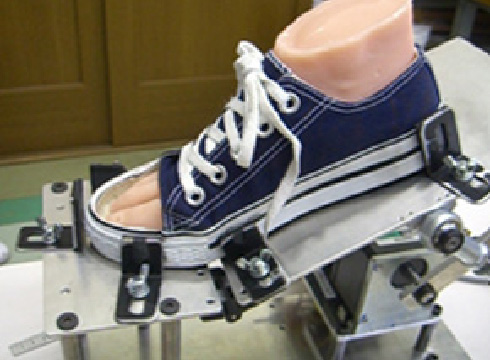 In-shoe and in-clothes simulator testing
We are testing materials in arbitrary outside air and arbitrary skin temperatures. For example, we simulate the environment inside shoes and clothes in the summer when a certain material is worn.
KOKOPITA Development Story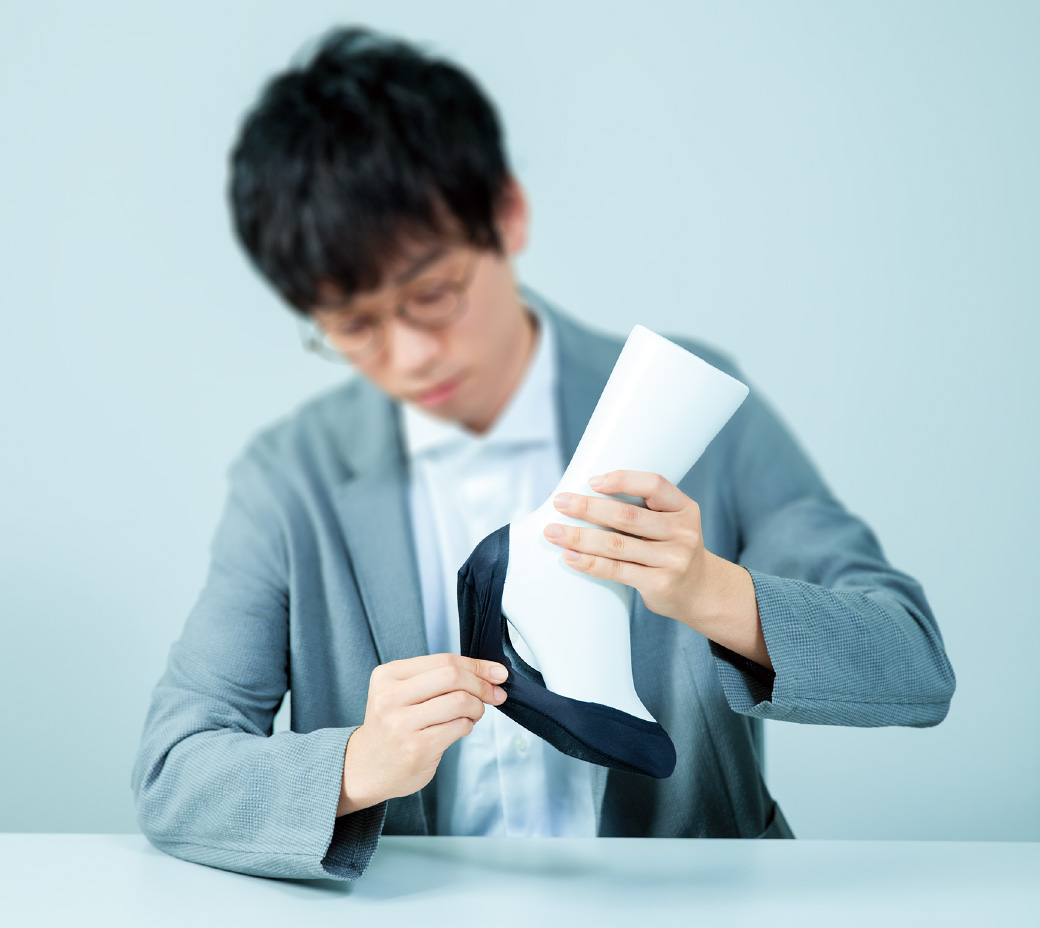 For women who want to enjoy fashionable footwear in comfort
"A liner sock that does not slip off" born from the need for a solution to a challenge in women's footwear.
Our development of "KOKOPITA " can be traced back to customer feedback that we received in 2014 citing that liner socks slip off. Internally, however, we were faced with the challenge of how difficult it was to make it possible to keep liner socks from slipping off while also ensuring that it would not be visible from inside the shoe, such as pumps.
Our development efforts then commenced with the intention of creating footwear that resolved this problem. Our R&D personnel learned from the shoe manufacturing process and focused on the frictional force created between shoes and socks.
While studying elements such as the motion of shoes and feet and the elasticity of fabrics, we established the hypothesis that placing grippers vertically as well as horizontally might make it hard for liner socks to move out of position, and began working on creating a prototype. As a result, we arrived at the development of a "C-shaped gripper*" that firmly grips the heels.
It took us repeated trial wear tests by our female employees, a series of trial and error, and over 1,000 prototypes until we formally released "KOKOPITA," which came into being as a new liner socks that resolved the discomfort of socks slipping off in March 2018 following a development period of four years.
※ Patent No. 6449036