Feet of research
Physiological foot research (heat and perspiration)
We have found that there are mainly 2 types of foot perspiration.
Psychological perspiration
Perspiration which occurs as a result of nervousness or similar causes. This type of perspiration occurs only on the sole of the foot and the palms of the hands and is unrelated to the ambient temperature.
Thermal perspiration
Perspiration which occurs when it is hot.
We have clarified the differences in perspiration phenomena for different areas of the foot through direct observation utilizing microscopes.
Perspiration phenomena observation

Measurement of the number of sweat pores

Measurement of the number of active sweat glands
Form research
The shape of the foot of each age and gender to measure, has been utilized in the development of socks.
In order to meet the growing population composition ratio of the elderly in the future, we will enrich senior of foot measurement.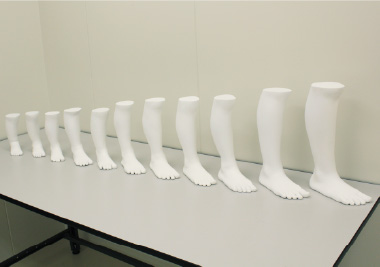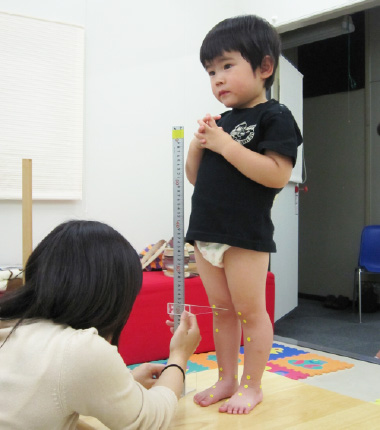 Evaluation and measurement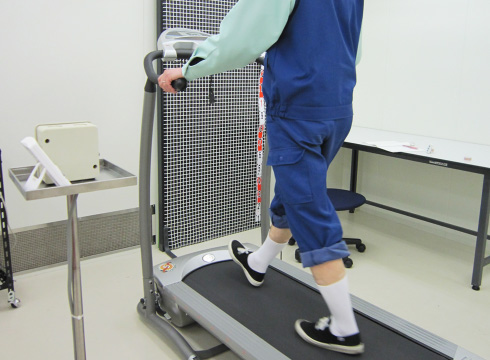 Shoes in the socks in the environment measured at the time of exercise
Actually wear the socks, the changes in temperature and humidity in the and in the socks shoes during walking and measurement.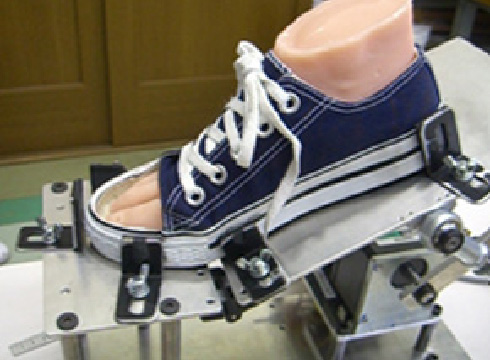 evaluation and have shoes in, clothing in the simulator test
We tested the material in any of the outside air, any of the skin temperature. For example, a simulation of the summer of shoes within and clothing within the environment of when you wear a certain material.
KOKOPITA Development Story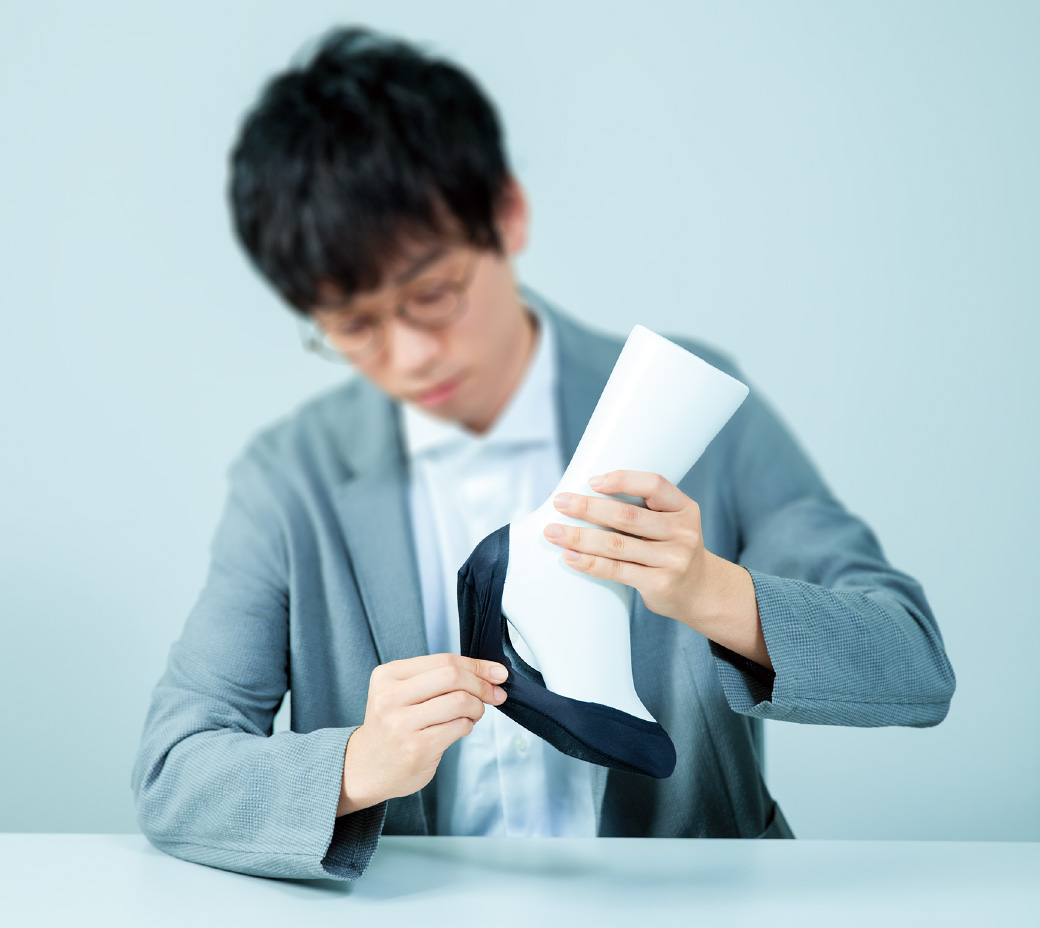 I want to enjoy the fashionable feet comfortable
Was born from a woman's trouble "Foot cover that will not be taken off"
How did the development of "KOKOPITA" is, that were received on the company in 2014 around "foot cover will take off", was the voice of the customer. However, in-house, there was a problem that it is difficult to achieve both "not take off" and "not be seen from such pumps".
So if Let's make the foot cover to solve these, development has begun. Research and development charge of learned from the manufacturing process of shoes, was focused on the friction force generated between the shoes and the socks and feet.
Shoes and feet of the movement, while research and elasticity of the material, and just not or does not become difficult to shift and slip put a stop to the vertical transverse hypothesized, manufacture a prototype. As a result, we arrived to the development of the "U-shaped stopper sup>※" to firmly hold the heel.
Overlaid the fitting by female employees, repeated trial and error, prototype to market had more than 1,000 feet.
4 years from the development, the foot cover in 2018 3 or Month was to eliminate the discomfort that come off, the new foot cover "take off not KOKOPITA" was born.
※ Patent No. 6449036