Quality assurance
Okamoto Corporation has established a Quality Assurance Department and is engaged in quality assurance activities in order to provide safe and reliable products to our customers and to gain their satisfaction and trust.
Quality policy
Strong commitment to quality first,
Customer satisfaction and trust
And it provides the resulting product.
Quality assurance activities
1.Strengthen quality control through product testing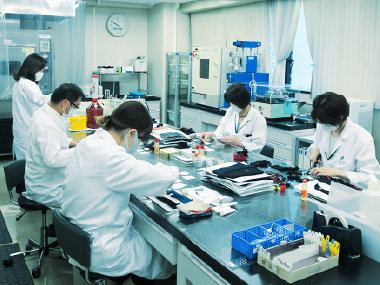 We have set up two product testing laboratories in Japan and China to conduct product testing.In product testing, we conduct tests and evaluation judgments based on established quality standards. In addition, the product testing room always strives to maintain fairness in evaluation and judgment.
2. Improvement of manufacturing quality through factory audits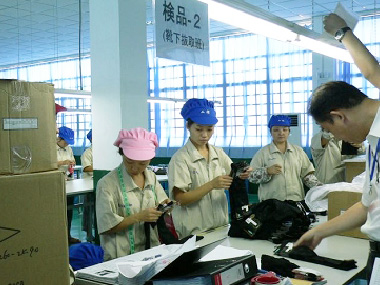 We conduct annual audits of our own factories and those of our subcontractors to evaluate and provide guidance for improvement in order to maintain and improve quality.
3. Acquisition of Textiles Evaluation Specialist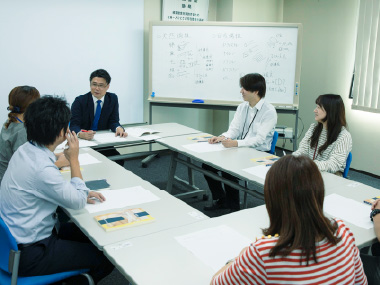 Textiles Evaluation Specialist(TES) is a certification that certifies basic knowledge and applied skills related to quality control of textile products provided to consumers.We support the acquisition of qualifications through study sessions in Japan and China in order to develop specialists in textile products and further improve safety and security.
There are 82 qualified employees in the Okamoto Group.
(25 December 2020)
ISO9001 certification of quality management system
Our group company in Thailand, Okamoto Textile(Thailand) Co., Ltd.acquired the company on March 29,2000. December 14, 2001, also acquired in the group companies Okamoto Hosiery Zhangjiagang Co., Ltd. in China.
It is recognized by global standards for its quality.