Quality assurance
In Okamoto Corporation. to provide a safe and secure products to customers,
As customer satisfaction and trust is obtained established a quality assurance department, we are committed to quality assurance activities.
Quality policy
Strong commitment to quality first,
Customer satisfaction and trust
And it provides the resulting product.
Quality assurance activities
1. Strengthening of quality management by commodity test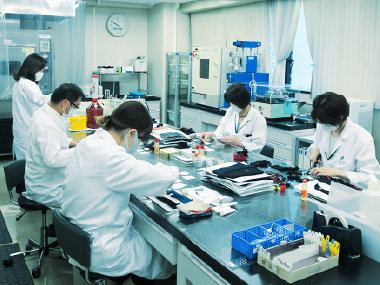 In Okamoto Corporation. set up a commodity laboratory at two positions of Japan and China, it has conducted product testing. We conduct test and evaluation decision on the basis of the quality standards set in the trade test. In addition, we try to do the evaluation determination always maintaining fairness in trade laboratory.
2. Improvement of production quality due to factory audit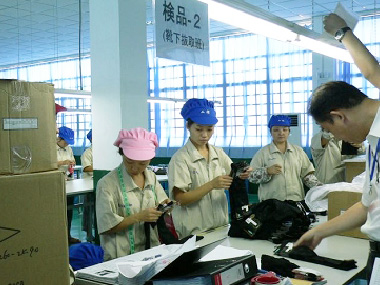 In Okamoto Corporation. our own factories and cooperation ⼒ factory carried out once a year the factory audit against, done to improve teaching and evaluation, we are working to maintain and improve the quality.
3. Fiber product quality management workers acquisition of (TES)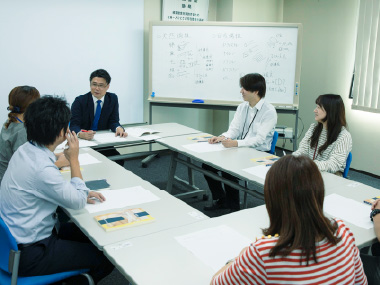 Textile Quality Control Officer (TES) is a qualification that certifies basic knowledge and applied ability regarding quality control of textile products provided to consumers. We support the acquisition of qualifications through study sessions in Japan and China in order to train textile specialists and further improve safety and security. There are 86 qualified personnel in the Okamoto Group.
(September 2020)
ISO9001 certification of quality management system
In Okamoto Co., Ltd. March 29, 2000, Group companies OKAMOTO TEXTILE (THAILAND) COMPANY LIMITED is acquisition in Thailand.
December 14, 2001, also acquired in the group companies Okamoto made 襪 (Zhangjiagang) Co., Ltd. in China. In quality, it has been recognized by global standards.