Factory Information
Okamoto has built a unique production, procurement and logistics network that includes our own factories in China, Thailand and Japan, in an effort to expand our business globally to overseas markets in the USA and other Asian countries.
Introduction to Factories
Nara Factory[Japan]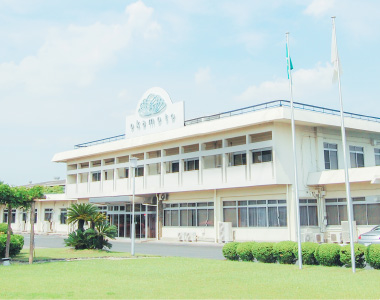 Location:Otsuka, Koryo-cho, Kitakatsuragi-gun, Nara,Japan
Founded: 1971
Okamoto Hosiery Zhangjiagang Co., Ltd. [People's Republic of China]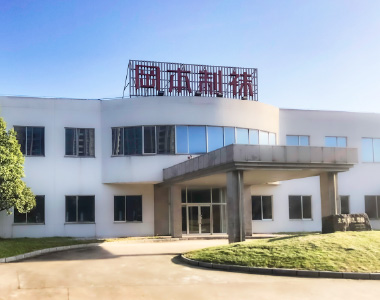 Location: People's Republic of China, Zhangjiagang City, Jiangsu Province, Yang She Town
People's West Road
Founded: 1995
Okamoto Textile(Thailand) Co., Ltd. [Thailand]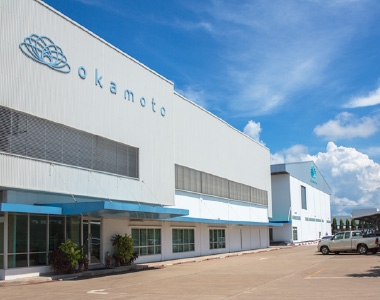 Location:126 Moo 5, Sahapat Industrial Park,
Suwanasorn Road, Kabinburi,
Prachinburi, Thailand
Founded: 1999
We produce at a high level of technology
At the Nara factory, our socks are produced by highly skilled workers who have national certification as "knit product manufacturing engineers" and Okamoto's own "okamoto leg knit technology certification".
The "Okamoto Leg Knitting Technology Test" is Okamoto's own in-house certification, but we are proud to say that it is the world's most difficult knitting technology test to prove that we have the world's best technology for knitting socks. The engineers who hold this certification are producers engaged in manufacturing, confident that their sock knitting skills are second to none.
These engineers also provide strict guidance to the engineers at our own factories in Thailand and China to maintain a high level of technology in production overseas.
We conduct thorough management to deliver trust to our customers.
At the Nara factory, each process has been automated to ensure thorough process and quality.
The Nara factory is an innovation center with facilities for
sock production,logistics, and R&D.
Research, planning, production, and other departments work together as a team to develop a wide variety of leg wear.